Mix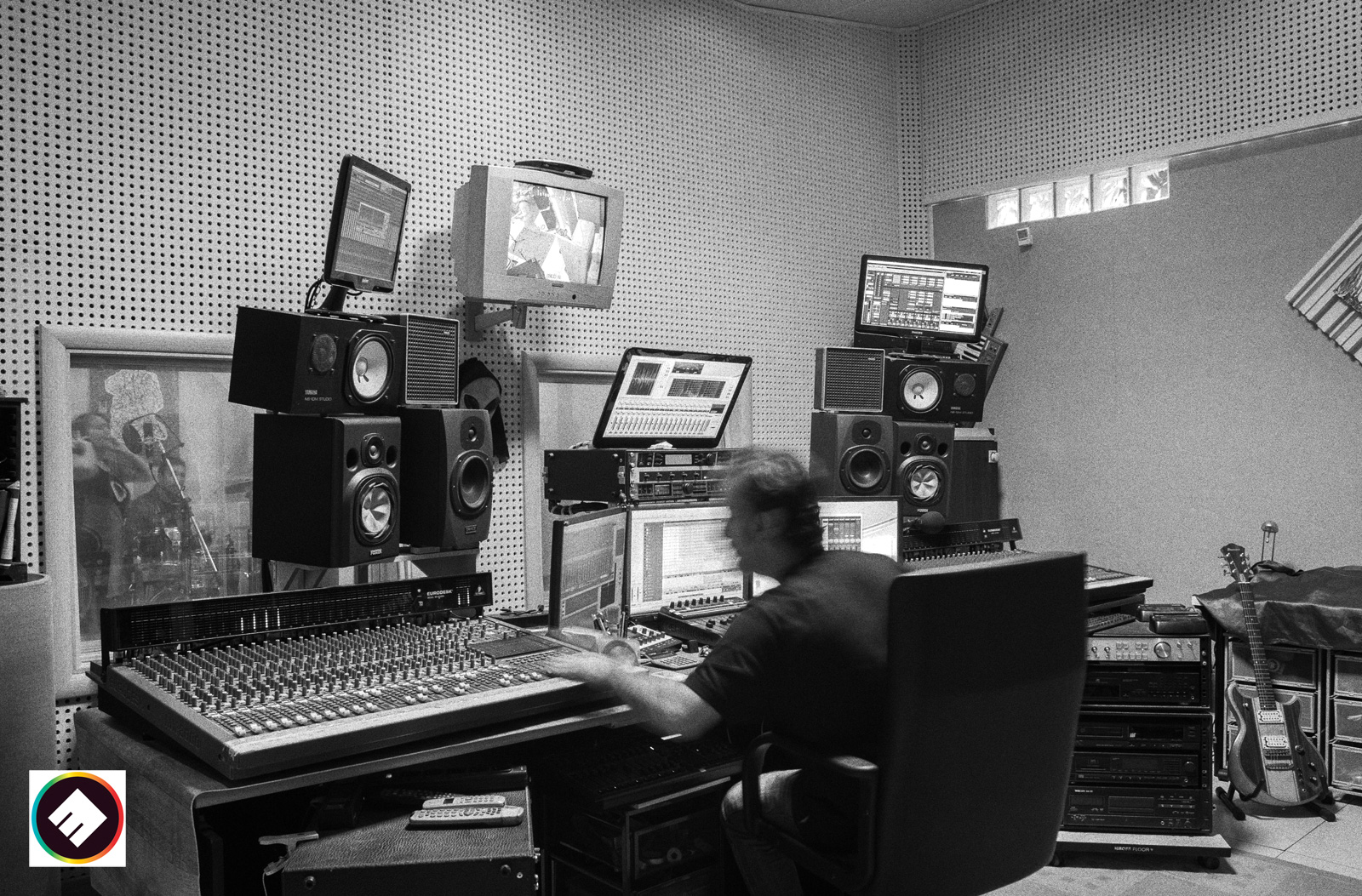 Mixare ai Mastering.it audio labs significa migliorare il suono delle registrazioni e centrare il messaggio musicale di ciascun brano, nel rispetto di chi l'ha interpretato e composto.

Ai Mastering.it siamo esperti in tecniche internazionali di mixaggio e mastering e, come tutti gli studi di livello internazionale, siamo in grado di scegliere se mixare in "
full-digital
" (detto anche "in the box"), in "
full-analog
" o in "
Ibrido Digi-Log
" (rigorosamente "out of the box"), unendo così i nostri outboard vintage, analogici, ai Dsp digitali moderni, in un perfetto equilibrio sonoro allo stato dell'arte.
I nostri mix convincono per la coerenza con il genere musicale, per il carattere e per la riconoscibilità di ogni strumento o voce.
Un mix perfetto aumenta il potenziale dell'artista o della band e ai Mastering.it siamo esperti in ogni produzione, dal pop al rock, fino alla
sofisticata musica elettronica.
Possiamo mixare in formato stereo o surround (fino a 8.1), donando suono e prospettiva perfetti alle vostre opere.
Mixiamo circa 120 tracce in full-digital, 48 tracce in full-analog e circa 160 tracce in ibrido, in tempo reale e senza alcun compromesso.

ALCUNI MATERIALI:
MATRICE ANALOGICA: 2 x MX-8000 con meter bridge: 48 mic in + 48 line in, 8 sub, 6+2 aux sends. Analog automation Niche ACM.
MATRICE DIGITALE: MOTU (Mark Of The Unicorn) 424 PCIe, 2408 MK3, 24 I/O, 1224 (56 IN + 56 OUT), con Wordclock esterno.
HOST: Apple MacPro (Mac OS + Win), 36 Gb ram
SOFTWARE: APPLE LOGIC PRO, APPLE SUITE, etc.
FORMATI TRATTATI: Tutti (Logic, Nuendo, Avid, Cubase, OMF, AFF, DDP, etc.)
DSP: TC-Powercore, Universal Audio UAD, Focusrite Liquid Mix
MIDI: Emagic MT-4, Midi Merger, Midi Splitter
Digital Processors: Yamaha Rev-5, Digitech Studio Quad V.2, Lexicon MPX-100, Alesis Quadraverb GT, Digitech IPS-33B, Alesis Midiverb 3, Yamaha EMP-100, Roland SDE-3000, Alesis AirFX, Korg Kaoss Pad.
Analog Compressors: Urei 1178, DBX 160-XT, DBX 166A, LA Audio C-8, LA Audio GCX-2, Vonny Acoustics CL-1, RSP Reanimator
Analog Outboards: Drawmer MX-60 Front End One (preamp, gate, de-esser, equalizer, 3 bands tube saturator, limiter), Joe Meek Six-Q (channel strip), Drawmer Quad Gate DS-404, Art Tube MP pre-amps, Behringer Ultra-Curve, Behringer Edison (phase meter), Rocktron Exciter RX-1, Vonny Acoustics Expander/Gate EX-1
Monitoring: Yamaha NS-10M Studio, Tannoy Reveal, Fostex NF-1, Vintage Philips monitors, Subwoofer 2 x 8"/320 W, Yamaha 2x 350W amplifier, Digital Sound Processor 24bit/96KHz, Luxman class A preamplifier.

La Mix Room ha un'acustica ottimale fin nei minimi particolari, a seguito di una progettazione e realizzazione senza compromessi. La linearità di frequenza e di fase del monitoraggio viene verificata ogni 3 mesi, con la più moderna tecnologìa di RTA e Impulse Response.

Per ascoltare degli esempi, vai al (link)
Scegli bene il tuo suono: un cattivo mixaggio può rovinare le tue idee ed una produzione intera.

TARIFFE:

I costi per mixare ai Mastering.it sono vantaggiosi e dipendono dal tipo di progetto e dal numero di tracce simultanee delle canzoni. In allegato il file con le tariffe.
---
Scarica il file allegato:

---