Mix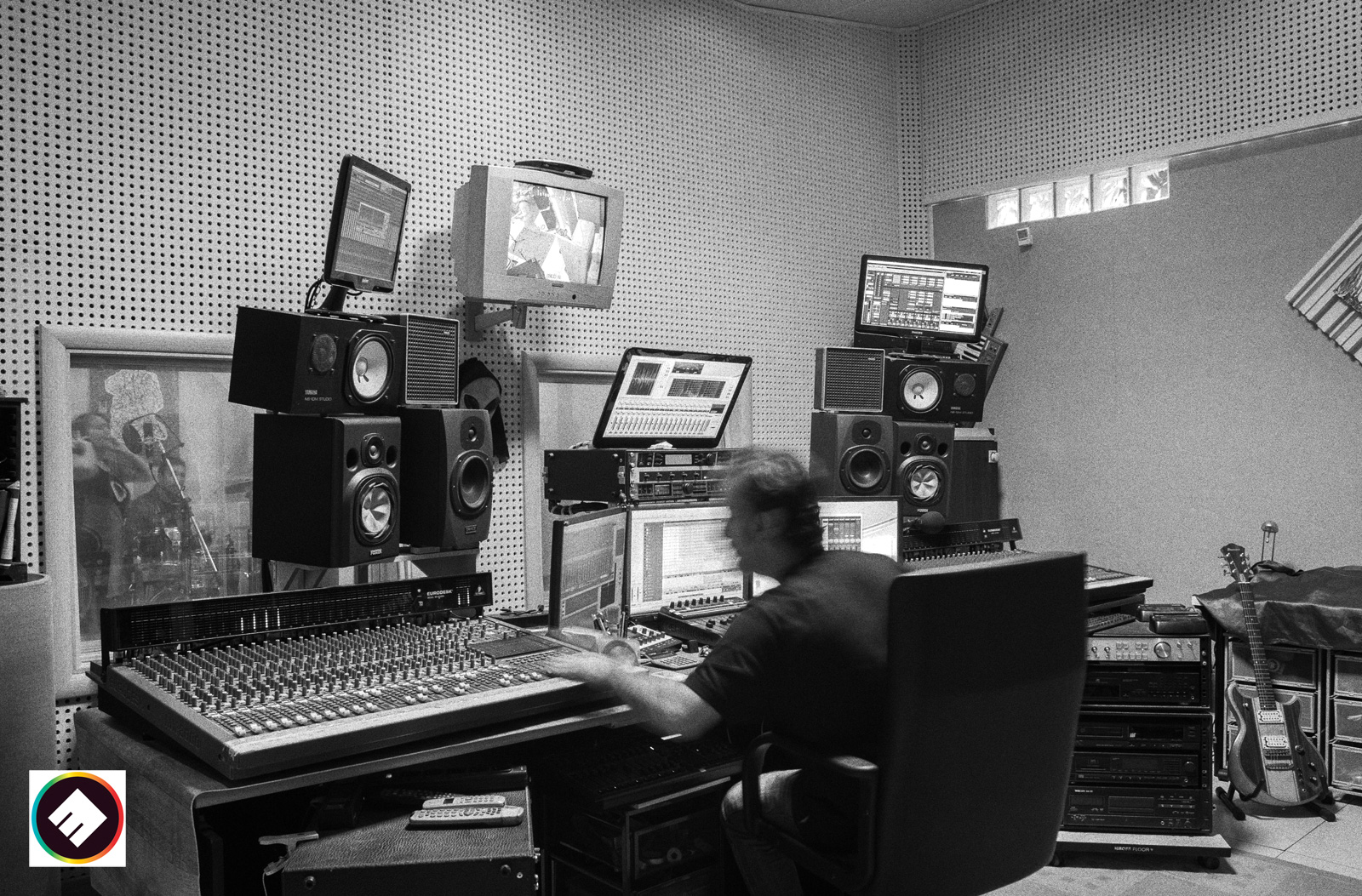 Mixing your music at Mastering.it audio labs really improves your recordings and reaches the goal of composers and musicians.

A bad mix is able to spoil the result of a whole production. We are experts in international sound mixing and we can choose among "Full-Digital" (AKA "in the Box"), "Full-Analog" and "Hybrid Digi-Log" (really "out of the box") mixing techniques, using our vintage analog outboards together with modern state-of-art DSPs, for a perfect sound balance.
Our mixes fit with the musical genre, giving a clear perception of each instrument and voice, in stereo or surround format.

A perfect mix raises the artist's value and our job is making this possible for many kinds of productions, pop to contemporary electronic music.
We can easily mix 120 tracks in full-digital, 48 tracks in full-analog and 160 tracks in Hybrid, in real time and without any compromise.

Some Equipment:
Analog Matrix: 2 linked MX-8000 with meter-bridge: 48 mic ins + 48 line ins, 16 subs, 6+2 aux sends. Analog automation Niche ACM.
Digital Matrix: MOTU (Mark Of The Unicorn) top class 424 PCIe, 2408 MK3 + 24 I/O + 1224 (56 INs + 56 OUTs), with external wordclock generator.
Host: Apple MacPro (Mac OS + Win), 36 Gb ram
Main Software: APPLE LOGIC PRO, APPLE SUITE, etc.
Audio Formats: Logic, Nuendo, Avid, Cubase, OMF, AFF, DDP, etc.
DSP: TC-Powercore, Universal Audio UAD, Focusrite Liquid Mix
MIDI: Emagic MT-4, Midi Merger, Midi Splitter
Digital Processors: Yamaha Rev-5, Digitech Studio Quad V.2, Lexicon MPX-100, Alesis Quadraverb GT, Digitech IPS-33B, Alesis Midiverb 3, Yamaha EMP-100, Roland SDE-3000, Alesis AirFX, Korg Kaoss Pad
Analog Compressors: Urei 1178, DBX 160-XT, DBX 166A, LA Audio C-8, LA Audio GCX-2, Vonny Acoustics CL-1, RSP Reanimator
Analog Outboards: Drawmer MX-60 Front End One (preamp, gate, de-esser, equalizer, 3 bands tube saturator, limiter), Joe Meek Six-Q (channel strip), Drawmer Quad Gate DS-404, Art Tube MP pre-amps, Behringer Ultra-Curve, Behringer Edison (phase meter), Rocktron Exciter RX-1, Vonny Acoustics Expander/Gate EX-1
Monitoring: Yamaha NS-10M Studio, Tannoy Reveal, Fostex NF-1, Vintage Philips monitors, 2 x 8"/320 W Subwoofer, 2 x 350W Yamaha amplifier, 24bit/96KHz Digital Sound Processor, Luxman class A preamplifier.

The Control Room has wonderful acoustics, optimized in any detail as a result of a sophisticated design and construction. The monitors' frequency and phase linearity is checked every three months with the most modern measurement RTA and IR technologies.

If you want to listen to some of our mixes, follow this (link)
Choose well the right sound for your music: a bad Mix can waste your ideas and a whole record production.

RATES:
Our mixing rates are cost-effective and depend on the kind of project and number of tracks. In attachment our price list file.
---
Download attached file:

---