Goodbye 2020 and wishes for a rebirth in 2021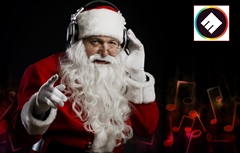 24/12/2020
It is useless to wish hypocritical and circumstantial wishes: despite this year 2020, which could have almost killed our cultural sector, we are still optimistic and, above all, we remain healthy.
Mastering.it audio labs and the partners RadioSpia records (record company) and Big Sound (audio rental network) wish you all a rebirth in 2021 and that Covid 2020 will soon become just a faded memory.
Our sound, equipment and skills will still be at your side (for 30 years now), to make you listen and play in a perfect and modern way.
Best wishes and long live the future!
---
Link: www.radiospia.com
Enter the

Audio Samples

in our

Media Gallery

: you can listen to some of our quality recordings (rec, mix, mastering).

Using the player below you can play one sample song:

Enter the

Store

: you can book the studio or buy music from this website

Online services:

Loading