A Creative Xmas from Mastering.it & Co.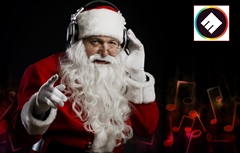 24/12/2018
Mastering.it audio labs and the partners RadioSpia (record label) and Big Sound (audio rental company) wish you a creative Xmas and a 2019 full of good music and creative ideas. Our sound, equipment and sensitive skills are always at your side, in order to raise your sound to the top.
Our Best Musical Wishes.
---
Link: www.radiospia.com
Enter the

Audio Samples

in our

Media Gallery

: you can listen to some of our quality recordings (rec, mix, mastering).

Using the player below you can play one sample song:

Enter the

Store

: you can book the studio or buy music from this website

Online services:

Loading