Best wishes with no compomise, by Mastering.it & Co.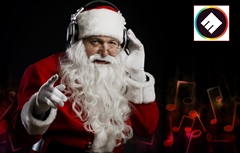 24/12/2019
Mastering.it audio labs and the partners RadioSpia records (record company) and Big Sound (audio rental network) wish you a Christmas with good music and a 2020 full of creativity.
Our sound, equipment and skills have always been at your side for 30 years, to make you listen and play in a perfect and modern way.
Best wishes, without compomise.
---
Link: www.radiospia.com
Enter the

Audio Samples

in our

Media Gallery

: you can listen to some of our quality recordings (rec, mix, mastering).

Using the player below you can play one sample song:

Enter the

Store

: you can book the studio or buy music from this website

Online services:

Loading