Studio & Reahearsal Room Booking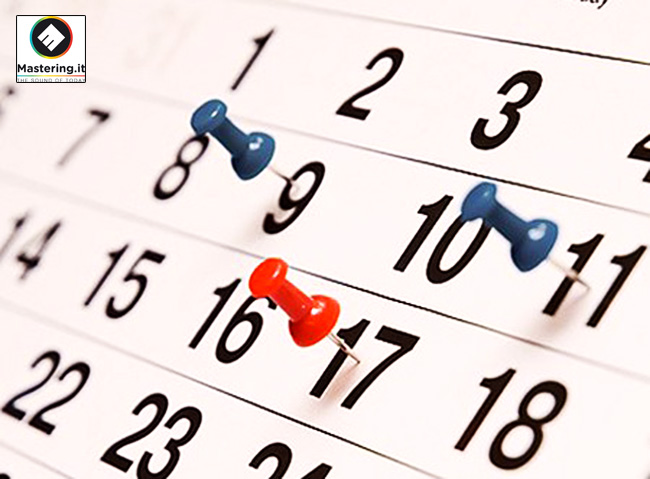 You can check the availability of the
rec studio
or
rehearsal room
via email (info@mastering.it) or by phone (telephone +39-0881-726930, mobile +39-338-6423160) or via Whatsapp (+39-338--6423160). If you prefer, it might be useful to book a telephone conversation with us, or book a preliminary session here in the studio (the 1st short session is free of charge).
You can even book some of our services
online
: just go to
www.2mastering.it
, choose the service you need, the day and the time available and book as well! You will receive a summary email and, if necessary, a following contact by us.
When booking, a new customer could be asked to pay a partial deposit in advance (by cash, bank transfer, credit card or Paypal).
All rates include the use of equipment, instruments and the presence of skilled staff for any technical and creative operations.
Below are links to the rates: (Italian and English language):
NEWS:
Mastering.it audio labs simplifies your life
!
See you here in studio!
The customer can rely on our experienced resident sound engineers, or they can work with their ones.
---
Link: www.2mastering.it