2020 - New Studio and Rehearsal Room Rates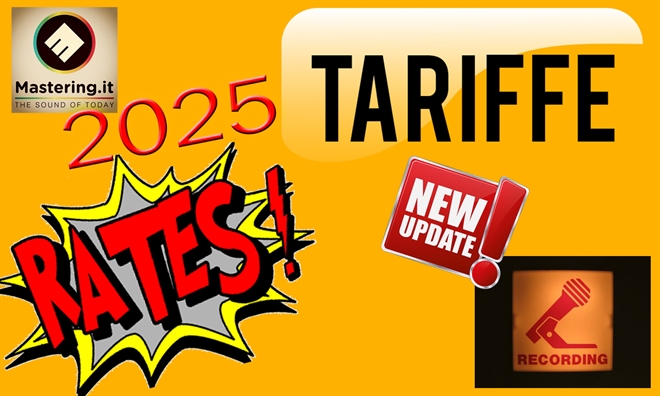 11/02/2020
Recording with us may be a best choice! We have updated our rates for 2020 (Italian and English languages).
Recordings start with 24 Eur / h (reduced for daily forfait), post-productions can also be done at forfait rates, in order to have good cost benefits with our high quality brand.
Rehearsal room starts from 3,30 € / h per person (bands).
So, we wish you can have a good sounding music in our studio, for your successful future!
Here are the rates
---
Link: www.mastering.it/store/prenotazioni_studio.asp?id=16
Enter the

Audio Samples

in our

Media Gallery

: you can listen to some of our quality recordings (rec, mix, mastering).

Using the player below you can play one sample song:

Enter the

Store

: you can book the studio or buy music from this website

Online services:

Loading